Our Team
Greatness starts within. At Elf925, we believe that our people are our greatest asset. That's why we go to extraordinary measures to reward hard work and give our team a safe space to work and support their families.
Today, Elf925 employs 700+ people who all feel well valued and compensated. What's more, each key staff member is guaranteed to possess the qualifications you would expect, with a minimum of a Bachelor's Degree, although several have their Master's in engineering and/or business.
Our family's passion and happiness reflects in every customer interaction, with rapid response times and a commitment to meeting even the most stringent of time constraints. With Elf925, your order is always in safe hands - guaranteed.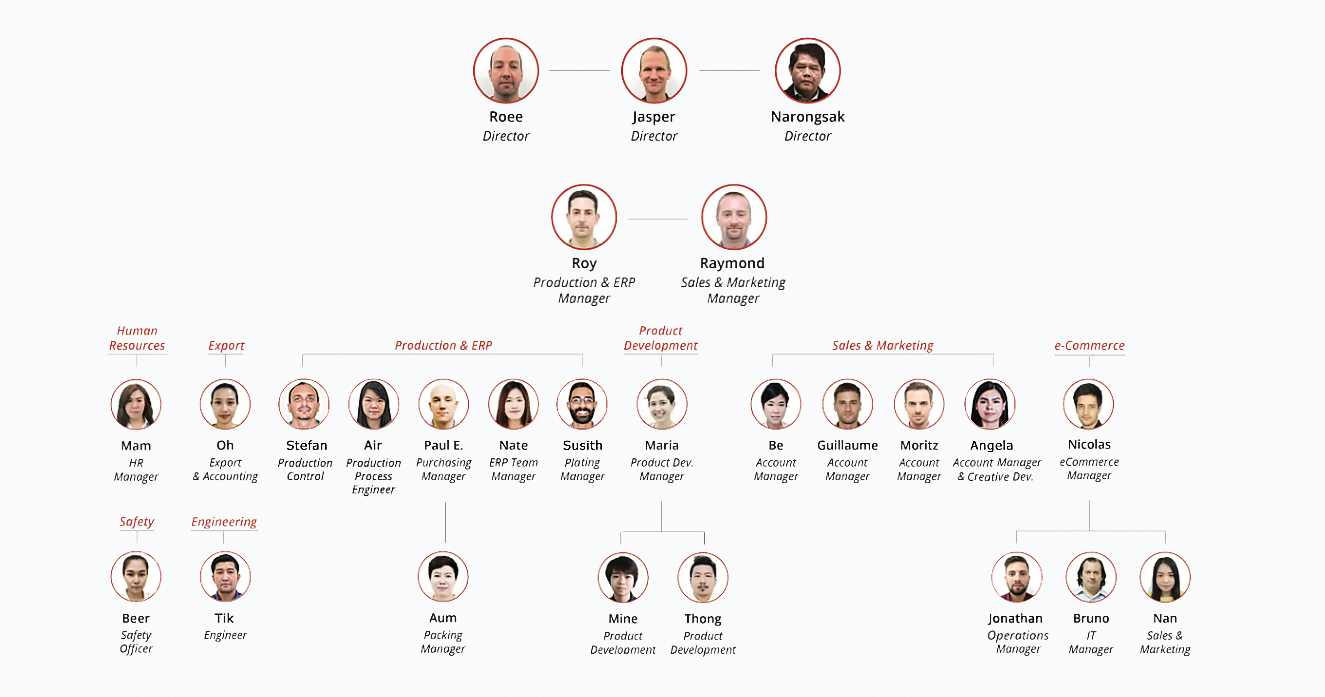 Here are just a few of the benefits Elf925's employees enjoy as part of the family:
Above-average compensation
5-day work weeks (overtime optional) Annual leave and public holidays without fail, as per Thai law
Safe, clean, sanitary, and pleasant working conditions
Bonuses based on performance
A rewarding work culture and community
Ongoing training on evolving health and safety standards